Tuition and Tuition Assistance (Grant & Aid)
"We are an innovative school of academic excellence developing confident leaders, inspired to serve!"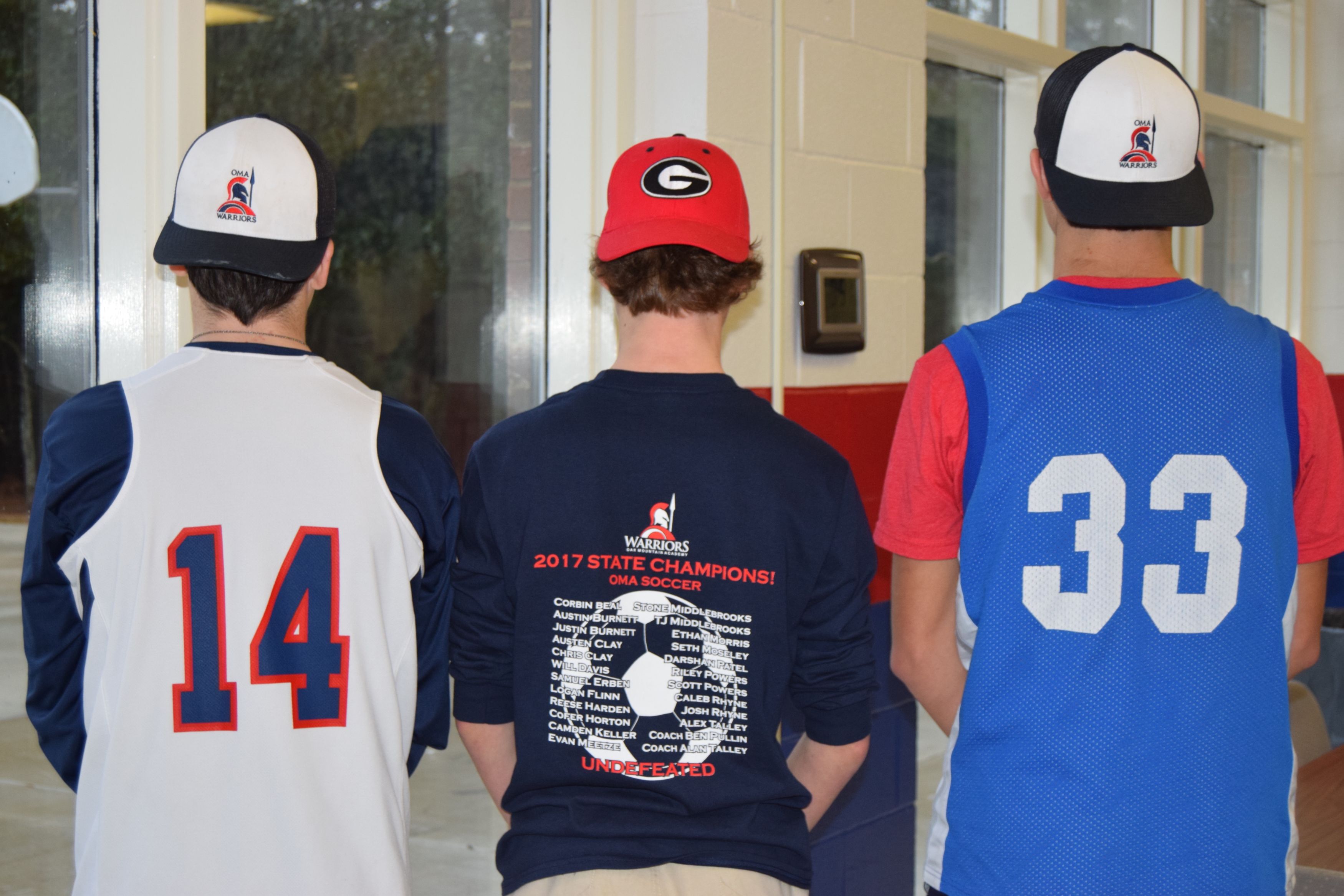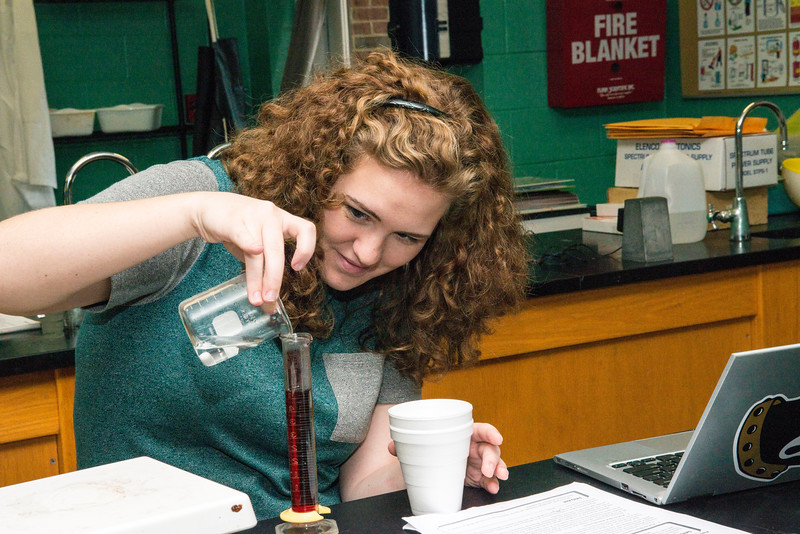 Become an Oak Mountain Academy Student
Learn more about our faith-based education and college-preparatory academy by visiting our beautiful 88-acre campus. Call 770-834-6651 to schedule a personalized tour or attend one of our open house events. We can't wait to meet you and your family "On the Mountain" very soon!
Why Invest in an Oak Mountain Academy Education?

Each day in your role as a parent, you consider the best investments and decisions that you can make for your children. Besides providing a safe and nurturing home, one of the most crucial investments you can make for your children is an education that will nurture and challenge them, one that will help them to be spiritually encouraged, and one that will develop them into confident leaders, inspired to serve others and to make a real difference in the world.
Our mission ensures that "Oak Mountain Academy provides a challenging college-preparatory education in a safe family environment. The school nurtures the ethical, spiritual and physical development of students as they become confident leaders inspired to serve."
From PreK-3 through 12th grade, we provide teaching methods to educate the whole child, from the first day of PreK-3 until the final day as a senior walking across that stage to graduate. As an OMA student, your child receives loving, personalized attention in all areas, especially in attaining high academic goals. Your child is also encouraged to participate in athletics and co-curricular activities and to invest in the OMA community. Oak Mountain Academy wants to partner with you in the most important educational investment that you can make. It is an invaluable investment, and we know you will be thankful you made it!
The Most Important Investment You Can Make for Your Child:

At OMA, we know that making the investment in an independent school education can be a significant sacrifice. To help in this area Oak Mountain Academy offers:
Multiple Children Discount
Privately Funded Scholarship Opportunities
Payment Plan Options
OMA Tuition Assistance Program
Multiple ­Children Discount
For the family with more than one child enrolled at Oak Mountain Academy, tuition is reduced by 5% for all students in a family beyond the eldest student who will pay full tuition.
Privately Funded Scholarship Opportunities
Oak Mountain Academy is honored to be able to offer scholarship opportunities from sources outside the Academy. Currently, the Barber family offers an annual scholarship opportunity in memory of their daughter, Savannah Barber, OMA class of 2003. To be eligible to apply for the scholarship, students must be currently enrolled in Oak Mountain Academy's upper school division and demonstrate a commitment to excellence in their academic and extra-curricular pursuits. In order to be considered for the scholarship, students must also demonstrate outstanding citizenship. Each student applicant must submit a written essay as to the positive impact that the student can have on the Oak Mountain Academy community. The Barber Family established the endowment fund to provide scholarship opportunities for deserving upper school students. For more information, please contact
Katie Kilgore
, Director of Admissions and Marketing.

Payment Plan Options
Oak Mountain Academy currently offers several payment options:
Full payment with 2% discount due on or before May 1, 15 or last day of the month.
Full payment with no discount due on or before June 1, 15 or last day of the month.
Three-payment plan with the first payment due on July 1, 15 or last day of the month, the second payment due November 1, 15 or last day of the month, and the third payment due on February 1, 15 or last day of the month plus a $375 administrative fee ($195 admin fee for Pre-K).
Ten payment-plan with payments due on July 1 or 5 through April 1 or 5 plus a $750 administrative fee ($500 admin fee for PreK) - by scheduled payment only (ACH, credit, or debit card).
Oak Mountain Academy uses the FACTS / Nelnet System for payment processing along with the FACTS SIS (Student Information System). Please see more information about FACTS along with their privacy and processing protocols here.

Tuition Assistance Program
We recognize that an independent school education is a significant investment for your family. We are committed to making an Oak Mountain Academy education affordable to all qualified students to the extent that our resources allow. Accordingly, we offer a tuition assistance program intended to help families who demonstrate a financial need. Click to read more here.
The Tuition Assistance Program aids families whose ability to pay Oak Mountain Academy's tuition is limited. No qualified student should be deterred from making application to OMA for financial reasons, and parents who feel that they need financial assistance are encouraged to request it. Tuition assistance decisions are made independently of admissions decisions and in no way affects a candidate's chance for admission. Tuition assistance awards are applied toward a student's tuition only, not to additional costs of attending school. Tuition assistance applications must be submitted online through the FACTS Grant & Aid portal - click here for the link to apply - applications are open for completion beginning February 1st of each year.
Georgia GOAL Scholarship Program, Inc. (GOAL) Tuition Assistance

In order to receive an SSO Scholarship, a student must meet all eligibility requirements contained in the law under which we operate and must meet all admission requirements set by Oak Mountain Academy. The student must complete the school's application process, showing financial need, before receiving a scholarship. The primary eligibility requirement is as follows:
To qualify for receipt of a scholarship:
A student must be a Georgia resident who is currently enrolled in, and has attended a Georgia Secondary or primary public school for at least 6 weeks immediately prior to receiving a scholarship or tuition grant under this law; or
A student who is eligible to enroll in a qualified Pre-K4, Kindergarten, or 1st grade program; or
Would be assigned to a public school that the Office of Student Achievement determines to be a low-performing school; or
Have been the subject of "officially documented cases of school based physical violence or student related verbal abuse threatening physical harm"; or
Who was enrolled in a home study program meeting state legal requirements for at least one year immediately prior to receiving a scholarship or tuition grant.
For more information about applying for an SSO award, please contact Katie Kilgore, Oak Mountain Academy Director of Admissions and Marketing.
Continuous Enrollment
In order to provide our families with a system of enrollment that is seamless while providing choices, we offer a Continuous Enrollment Contract where students are continually enrolled from their initial admissions into the school until they withdraw or graduate from Oak Mountain Academy. As a family maintains their Continuous Enrollment, each student's information is continuous from grade to grade in the FACTS student information system. To review FAQs, please click here.
Are you Ready to Make the Investment in Your Child's Future?
Our Admissions Director looks forward to receiving your application to Oak Mountain Academy. You can begin the application process right here. If you have any additional questions that have not been covered, please contact us at 770­-834­-6651 or click here to request more information. Our Director of Admissions will contact you within 48 hours of your inquiry.
2023-24 Tuition
PreK-3 (half day)...$4,862 PreK-3 (full day)....$6,906 PreK-4 (half day)...$5,134 PreK-4 (full day)....$7,310 Kindergarten.........$10,375 1st-5th.................$12,949 6th-9th.................$13,872 10th-12th.............$14,938
Continuous Enrollment FAQs: click here
Are there Additional Expenses?
Each family is assessed a $250 annual maintenance fee. Other additional fees may include after-school care, private piano, bus transportation, school uniforms, school portraits, yearbook, athletic fees, Advanced Placement testing, school trips and a graduation fee. School lunches can be purchased by a third-party vendor.