About Athletics
92% of our students participate in co-curricular activities...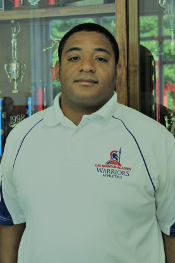 Hi, my name is Terrell Barkley, and I am the Athletic Director, Varsity Boys/Girls Basketball coach, Varsity Boys/Girls Tennis coach, and Varsity Track coach at Oak Mountain Academy. I also teach Physical Education to our younger Warriors. I have been at OMA since 2013. My time here "On the Mountain" has been one that I continue to cherish. The family atmosphere drives my passion for coaching and leading our students. The amazing faculty and our student athletes are eager to cheer for our Warriors, both on and off the court and field. I look forward to getting to know your family and supporting your student athlete any way that I can. Let's Go Warriors!!
Coach Barkley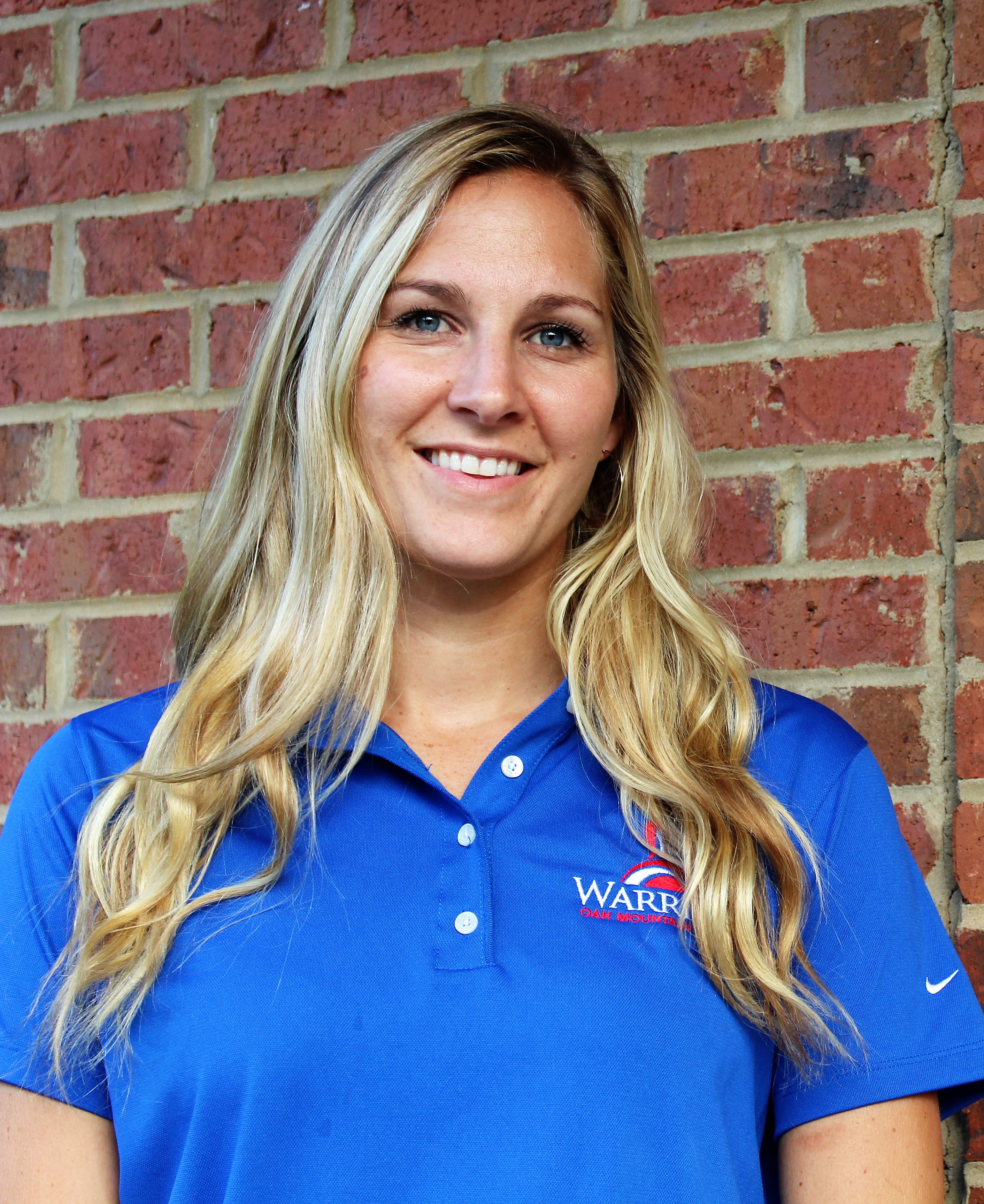 My name is Britney Mount and I teach Physical Education, Health, and Anatomy at Oak Mountain Academy. I am also the Assistant Athletic Director and head coach of the Middle School, Junior Varsity, and Varsity Volleyball teams. I truly have the very best job on campus because I get the opportunity to work with nearly every student on a daily basis, doing what I love most. I chose Oak Mountain Academy because I see the benefits of working at a smaller school. With smaller class size comes the opportunity to foster deeper relationships between teachers and students. We truly are family here at OMA!
Coach Mount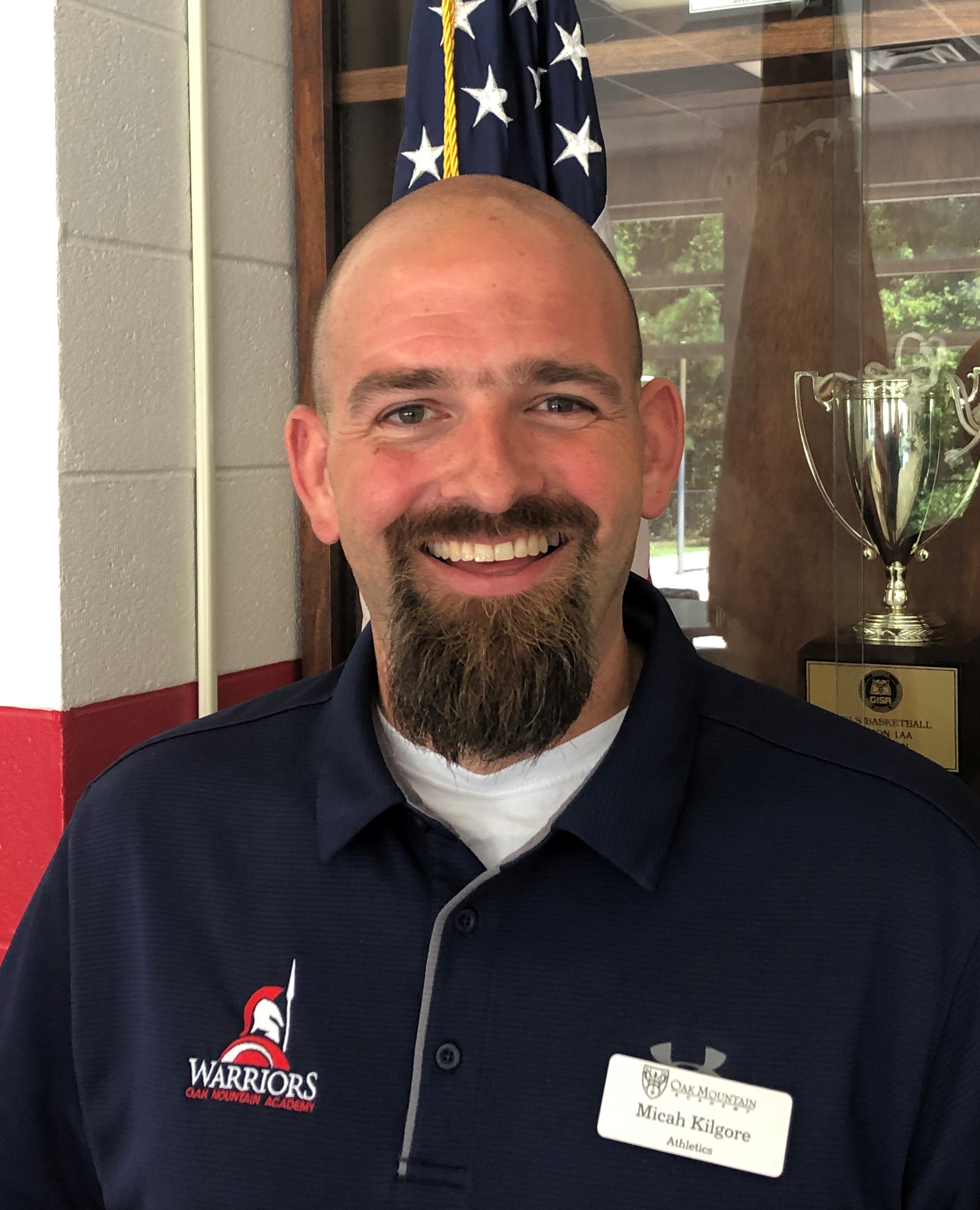 My name is Micah Kilgore and this is my second year On the Mountain as a teacher and athletic administrator and 3rd year as a coach. My love for athletics and encouraging students continues after many years of coaching and working in full-time ministry. I have coached Cross Country, Tennis and Soccer while at OMA and will coach Golf this year. I am married to Mrs. Katie Kilgore, the Director of Admissions and Marketing at OMA and have 3 children, Caz, a 9th grader at OMA, Cooper, a 2nd grader at OMA, and Maggie, a PreK-3 student at OMA. Experiencing the family environment as a parent and spouse of an employee is what drew me to be part of the OMA family as a faculty member. I love that everyone is encouraged to participate in athletics and co-curricular activities, even if it means trying something they've never done before. Trying new things in athletics and in life can lead us to places we've never even allowed ourselves to dream about. Go Warriors!"
Coach Kilgore
2020-2021 Coaching Staff
Thank you to these AMAZING Coaches!
Varsity Soccer - Tim Cochran - 2020 State Runner-Up
Varsity Volleyball - Britney Mount, Dr. Brett Wynn - 2020 State Champions
Varsity Cross Country - Micah Kilgore, Terrell Barkley - 2020 Boys Region Champions
Varsity Boys/Girls Basketball - Terrell Barkley, Alan Owens
Varsity Swimming - Jarod Hunte
Varsity Tennis - Terrell Barkley
Varsity Girls Soccer - Tim Cochran
Varsity Golf - Micah Kilgore
Varsity Track - Terrell Barkley
Middle School Volleyball - Britney Mount
Middle School Cross Country - Micah Kilgore, Terrell Barkley - 2020 State Runner-Up
Middle School Girls Basketball - N/A
Middle School Boys Basketball - Alan Owens, Brent Hoeprich
Middle School Swimming - Jarod Hunte
Middle School Tennis - Claire Mowling
Middle School Soccer - Julie Lloyd, Micah Kilgore
Lower / Middle School Cheerleading - Cici Perez