Alumni
Oak Mountain alums are dynamic leaders living lives of service and integrity beyond The Mountain. OMA alums are considered any student that enrolled at the school (for any length of time), graduates of OMA, as well as our past faculty and staff.

OMA encourages alums to update contact information and share personal and/or professional milestones. Please click here.
2023-2024 Important Campus Events
Alums are cordially invited to join us on The Mountain!

Senior Send Off - August 9th at 6:00 pm
Grandparents' Day, if applicable - September 29, 2023
Fall Festival - October 27, 2023 at 3:30 pm
Christmas Program - December 12, 2023 at 6 pm
Homecoming - January 27, 2024
OMA Annual Gala - February 3, 2024
Kite Day - March 29, 2024
Baccalaureate and Alumni Meet Up - May 23, 2024
Alumni Brunch and Graduation - May 25, 2024

Additionally, virtual opportunities for personalize meet ups with classmates and former teachers in progress. Please reach out to the Director of Development & Alumni Relations (alumni@oakmountain.us) if you would like more information about campus or alumni events.
ALWAYS A WARRIOR
Check out these profiles on some of our amazing Oak Mountain Academy alumni below.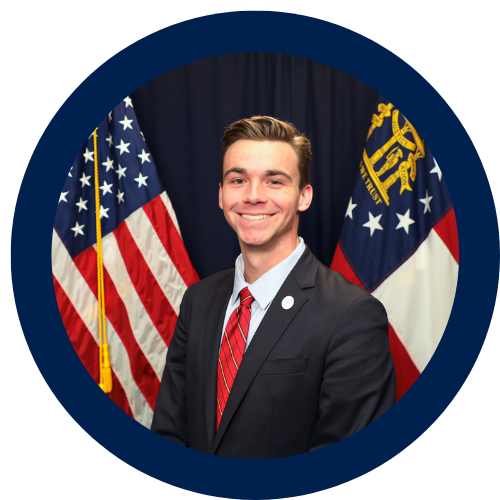 T.J Middlebrooks - Class of 2020
Internship: Communication Intern in the Office of Governor Brian Kemp
"Throughout this experience, I wrote statements for news releases and social media messaging on behalf of the Governor, pitched news stories to local and national media outlets, and partook in press conferences with Governor Kemp. It was quite an honor and privilege to contribute to the important announcements and communications coming from the Governor's Office. I'm proud to say that I also had the unique opportunity to make a tangible impact on media coverage throughout Georgia. Through my successful news story pitches, we saw dramatically increased local coverage on various issues that matter to our state including the Governor's fight against street gangs, the First Lady's efforts against human trafficking, and the strong economic development projects that this administration has attracted to Georgia. Knowing that my efforts played a role in spreading awareness and information was truly rewarding."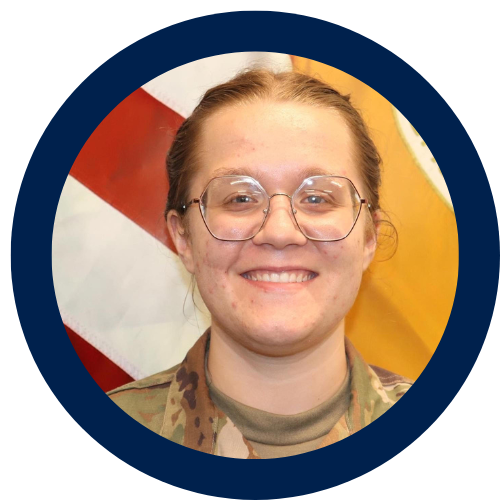 Sarah Richardson - Class of 2021
LBAT (Language for Business and Technology) Level 4 Study Abroad Program
Sarah lived with a host family in Riga, Latvia for a total of 9 weeks. The study abroad includes a strict language pact to not speak English with host families, instructors, or others in her group; additionally, the group has many excursions (including one to Lithuania) and other fun activities (in addition to) classes during the week. She even made a weekend excursion to London with a friend to see Harry Styles at Wembley Stadium and enjoyed afternoon tea near Buckingham Palace!

In addition to the study abroad itself, Sarah is part of a group of ROTC students on this trip that are on the Project GO (Global Officer) Scholarship that fully pays for all accommodations, including a stipend. She hopes to use her language skills as an Army Intelligence Officer after graduation! She will be starting her junior year as an Army ROTC Cadet and student at Georgia Tech in August .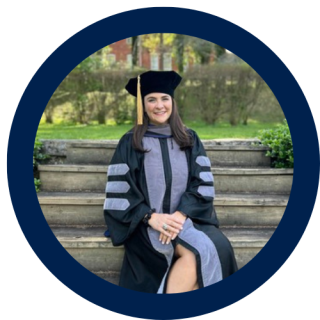 Dr. Lauren Cryder - Class of 2013
Associate Veterinarian - McLean Animal Hospital
Lauren is from Georgia and grew up in the Atlanta area. After earning her bachelor's in Biology at Georgia College and State University (2017) and then her master's in Poultry Science at University of Georgia (2020), she has just recently graduated from Lincoln Memorial University in Tennessee. In her free time, she enjoys hiking with her dog Rob, snow skiing, scuba diving, and cheering on the Georgia Bulldogs. Dr. Cryder is so excited to start her dream job at McLean in early July 2023.

Lauren Cryder graduated summa cum laude from Oak Mountain Academy. At Oak Mountain, she held memberships in Student Council, the Fellowship of Christian Athletes, Spanish Club, and Friends of Rachel while also competing in varsity softball, basketball, soccer, and swimming. Lauren's commitment to the community was evidenced through her work at the local Soup Kitchen, Head Start, the Kiwanis Bowl, her church youth group, and as the recipient of the Oak Mountain Academy Community Service Award during her senior year.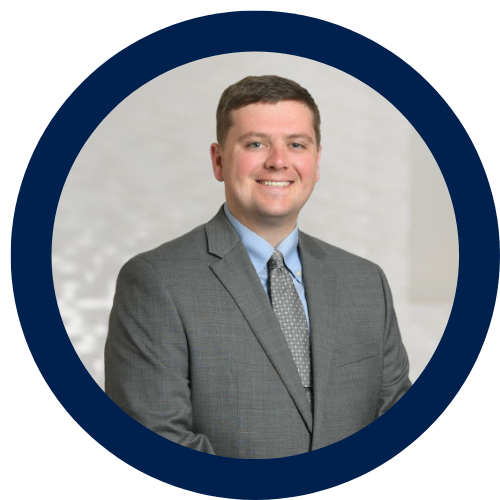 Justin Flinn - Class of 2014
Attorney at Copeland, Stair, Valz & Lovell, LLP (Atlanta)
Justin M. Flinn is a dynamic associate attorney at his firm, bringing a fresh perspective and strong legal skills to his practice. Justin's focus on legal malpractice and commercial litigation allows him to navigate the intricacies of these areas and provide tailored legal solutions to his clients. Justin is dedicated to providing exceptional legal representation to his clients.

Justin graduated from the University of Georgia in 2018 and received his Juris Doctor (J.D.) degree at Cumberland School of Law, earning his law degree in 2021. This comprehensive education equips Justin with the knowledge and skills necessary to handle complex legal matters effectively.

Outside of his legal profession, Justin enjoys gardening and playing guitar as well as supporting the UGA Bulldogs and Atlanta United. With his dedicated approach to his legal practice, diverse range of interests, and commitment to excellence, Justin M. Flinn is a valued associate attorney who consistently delivers exceptional legal representation to his clients.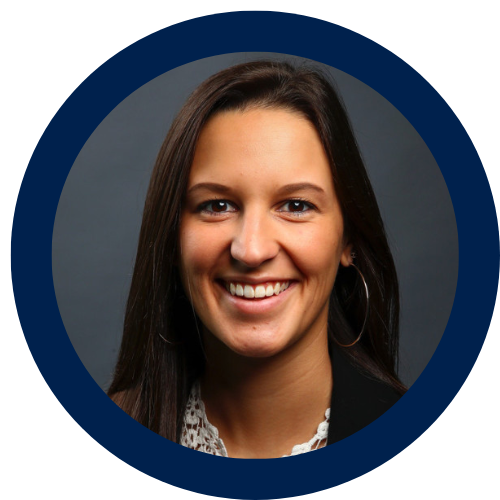 Audrey Douglas Degen - Class of 2014
Investor Relations Coordinator for the Greater North Fulton Chamber of Commerce
Audrey serves as the Investor Relations Coordinator for the Greater North Fulton Chamber of Commerce located in Alpharetta. In this role, she works closely with the highest level of C-suite executives in North Fulton County's business community as well as government officials and community stakeholders to provide meaningful opportunities for connection and collaboration across the region which fosters a robust economic environment where businesses thrive.

Audrey was selected as a Rotary Youth Leadership Awards (RYLA) recipient in 2012. The Rotary Youth Leadership Awards (RYLA) is an intensive training program that brings together youth and young adults, ages 15-17, to further develop character and leadership skills and learn about Rotary. For these young adults, this recognition offers the opportunity to build self-confidence, gain exposure to a variety of issues and people, meet active community leaders, and learn valuable information and career skills. RYLA gives Rotarians the opportunity to mentor promising young leaders serving their own communities and beyond. This past June, she completed her 7th year as a RYLA counselor. "This camp is my passion and I count down the days each year until it is time to head back to Americus."

She recently married and lives in Alpharetta with her husband, Eric and cat, Fiddle.
If you know of an OMA alumnus and want spotlight his or her accomplishments, please contact the Director of Development & Alumni Relations at alumni@oakmountain.us or 770-834-6651.