Middle School
8th grade STEAM
The 8A Class created a mural depicting the evolution of corn and how it's used in daily products.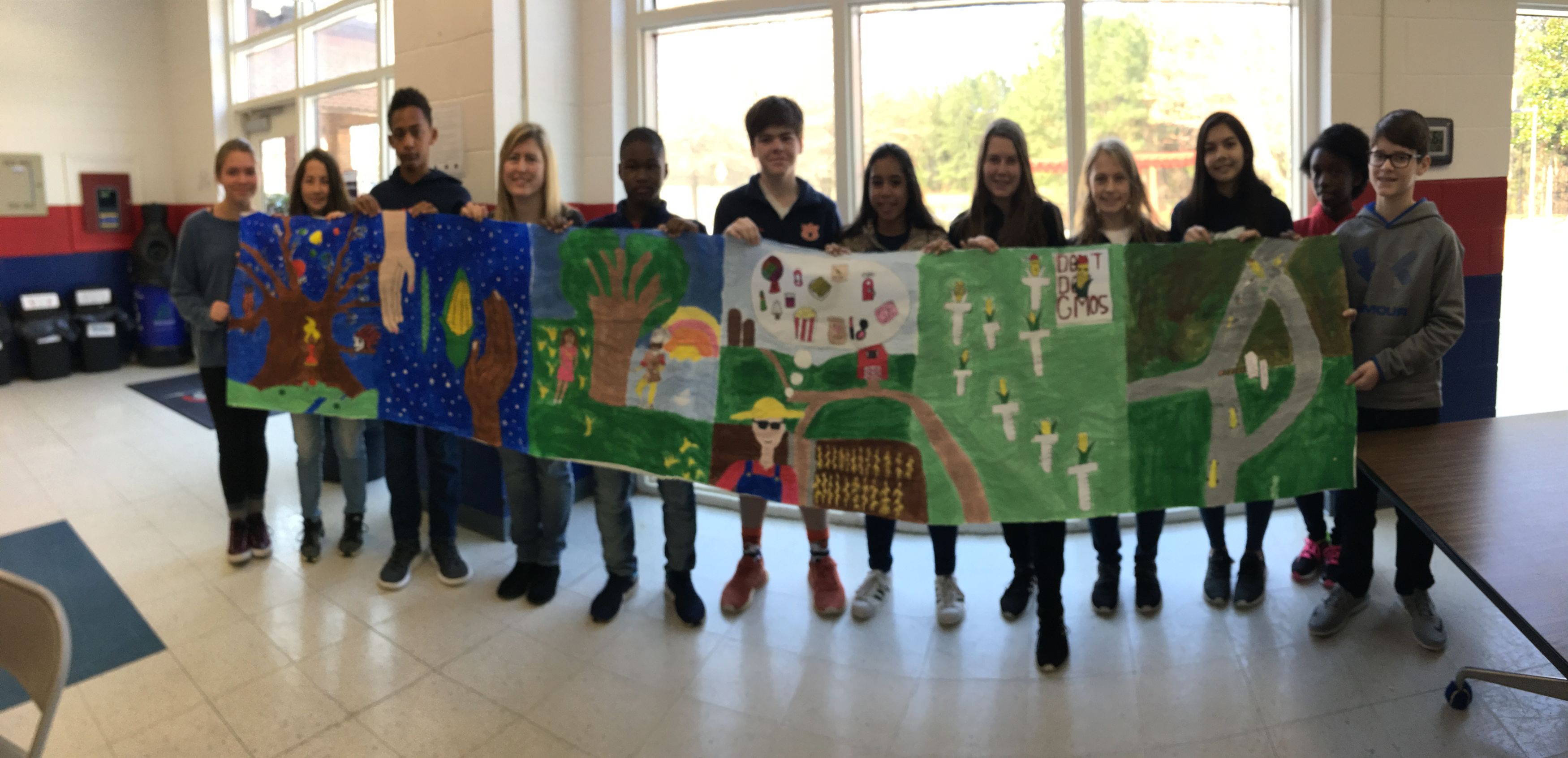 Our students have been enjoying Homecoming dress-up days! Go Warriors!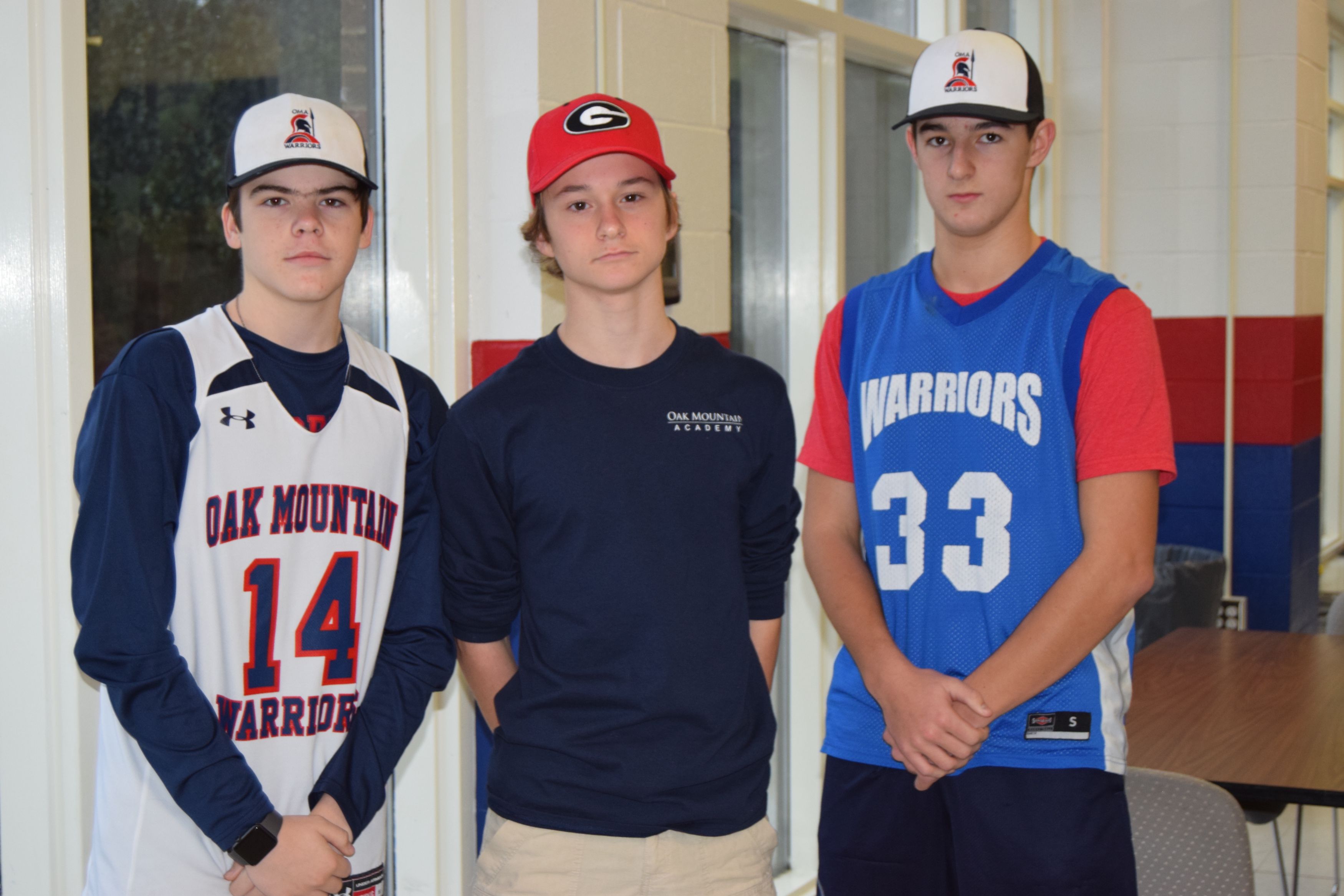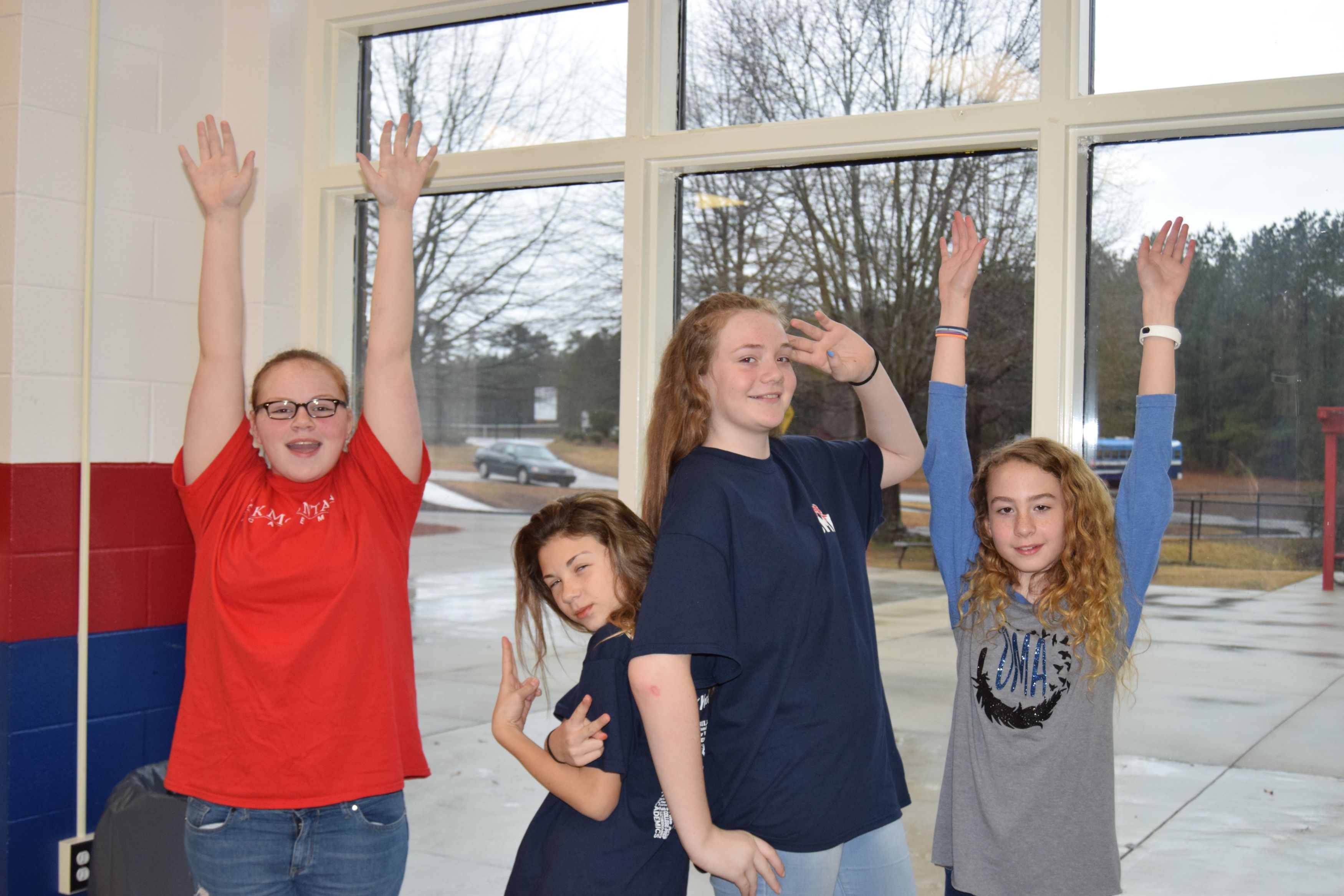 The Bellator
The first issue of the Bellator is out and it's a great read! Our students created it to express their lives in middle school.
Our Middle School Boys' Cross Country Team and Varsity Boys' Soccer Team are now State Champions!
We are so proud of you! Go Warriors!
Club meetings:
House Meetings: Mondays during lunch
Lego Club: Mondays 3:30 pm-4:30 pm
Chess Club: Tuesdays 3:30 pm-4:30 pm
Newspaper Club: Tuesdays during lunch
STEM Club: Wednesdays at 2:35 pm
Builders Club: Thursdays during lunch
Academic Team: Fridays at 3:30 pm-4:30 pm
Messages from middle school
Dear Parents,
URSA House is committed to serving those in need whether locally or on the other side of the world. The recent devastation caused by Hurricane Harvey has provided us with an opportunity to help others. While many charitable organizations are involved in assisting the victims of the catastrophic flooding in Texas and Louisiana, the governor of Texas has requested donations be sent to large organizations with abundant resources and a reliable reputation. To that end, URSA House is collecting donations for the American Red Cross. Each member of URSA House has been asked to donate five dollars or more to help those in need. Thank you for your cooperation. If there are questions or concerns, please do not hesitate to contact me.
Sincerely,
Mr. Pullin
-Dear Parents,
The 2017-2018 Academic Year is in full swing! The Middle School Faculty and Staff a.k.a Middle School Team, has worked diligently to provide academic rigor and great experiences to make the start to the new year a great one! You will find information regarding middle school activities throughout the week on our new Shutterfly Share Site. Please use this site regularly to stay updated on the life of our "middlers."
Important info:
-Mrs. Powers had surgery on Friday, August 18th and she will return within a couple of weeks or when fully recovered. Please keep her in your thoughts and prayers. Mrs. Penny Garrett will be her long-term substitute.
-Field Trip forms for the year have been sent home and emailed for your reference. Please read, sign, and return the
yellow form
as soon as possible so we can plan for our trips accordingly.
Contact me if you have any questions.
marviamiranda@oakmountain.us