News From The Mountain
Alumni Profile: Sarah Young, Class of 2011
September 03, 2019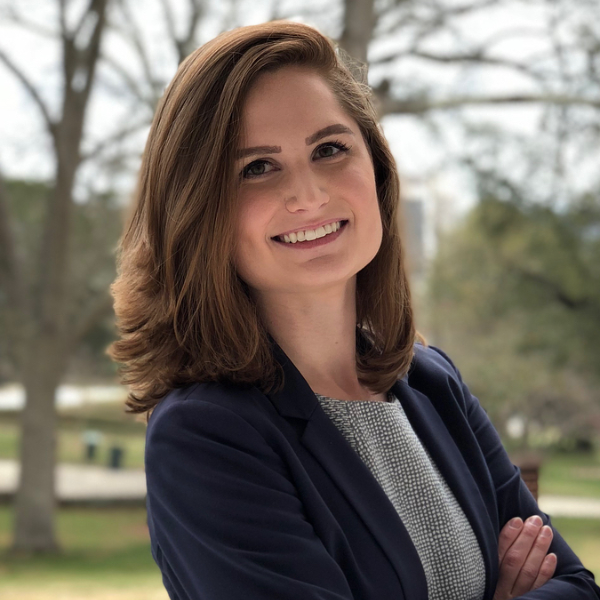 Growing up, Sarah Young always dreamed of becoming a doctor. This week, she starts her dream job, but rather than being in an operating room, she will be in a courtroom.
In high school, Sarah took every AP course offered, giving extra attention to her science and math courses. Her plan was set, and she was taking all the steps necessary to achieve her goal of becoming a physician until one day, during her senior year, when an OMA faculty member gave Sarah a piece of advice.
"My English teacher Mr. Denny told me that he thought my strong oration and writing skills would be better suited for something other than medicine," Sarah remembers.
She took his advice to heart. After a lot of thought and discussion with her family and others in the legal profession, Sarah changed her major to political science with a pre-law focus within the first few weeks of her undergraduate career at the University of Georgia. After graduating from UGA, Sarah enrolled in Mercer Law School- more closely resembling OMA in size and culture. She craved the smaller class sizes and student-faculty relationships she valued at OMA. Sarah fondly remembers many faculty members at Oak Mountain Academy and how they truly invested in her success.
"Being at OMA taught me to never be afraid to ask for help and find mentors wherever I go," Sarah said. She started at OMA as a sixth grader and remembers how teachers and older students were always willing to help her find her way. "The teachers knew us as students; they knew our direction, when they needed to let us be, and when they needed to step in and help. They really invested in us."
Sarah didn't stop finding mentors after high school. In fact, she had a mentor throughout law school who ultimately recommended her for her first job after graduation as a staff attorney for Judge David L. Mincey III in Superior Court in Macon.
This week, Sarah begins in her new role as Assistant District Attorney for the Towaliga Circuit in the Monroe County office in Forsyth, Georgia. She will have a case load of about 300 property crimes—ranging from lower level offenses such as vandalism or shoplifting to higher level felonies such as arson, burglary, or armed robbery. The path to get to where Sarah is may have taken some turns, but ultimately she feels this is where she belongs: as a lawyer in the courtroom.